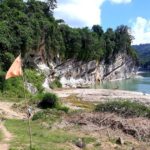 Quirino Province was named in the honor of the sixth President of the Philippines Elpidio A. Quirino. It is composed of six municipalities offering different ecotourism; namely Cabarroguis, Diffun, Saguday, Aglipay, Maddela and Nagtipunan. It covers a total area of 2,323.47 square kilometers, located in the southeastern part of the Cagayan Valley, and bounded by Isabela on the north, Aurora Province on the east and southeast, and Nueva Vizcaya on the west and south-west. Generally, the province is mountainous and covered about 80% of mountains and highlands. Quirino Province may not have tropical beaches but it has other natural attractions to offer such as, awesome caves, clear rivers, breathtaking waterfalls, beautiful mountains, and green forests. The province is dubbed as "Where the adventure begins".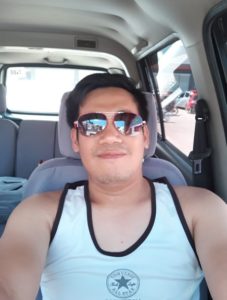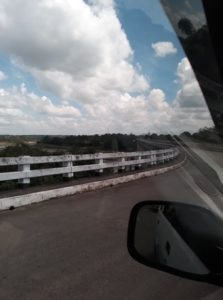 While searching where to eat for our cravings of Pansit Batil Patong with a friend, we decided to visit the one of the tourist attractions in Quirino Province, The Governor's Rapids. Just a 30 minutes drive away from Santiago city.
Yes, indeed, I was amaze when we reached the Governor's Rapids at Divisoria Sur Maddela, Quirino because of its gigantic limestone and rock formations, crystal clear water surrounded by green mountains and forest.
At the information center, the Policies of the Governor's Rapid Nature Park posted in a canvas says, "Take nothing but pictures, Leave nothing but footprints, Kill nothing but Time, and Keep nothing but Memories". The rates were also posted.
Boating (exclusive of vest and head gear)
Short Distance: 130.00 php
Long Distance: 230.00 php
Water Tubing: 80.00 php
After everything is set, a very cheap ecotourism fee was also collected. Before boarding the boat, we are advised by the tour guide to wear a life vest and head gear. I asked to the tour guide why we need to use a head gear and answered for precaution and safety, because we were going to climb or crawl into the cave to reach the waterfalls. And then we went chasing rapids!
Things to Do:
Boating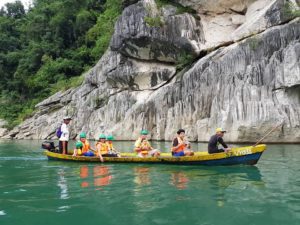 2. Caving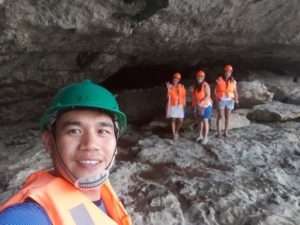 Refresh in the cold water from the Bisangal Waterfall inside the cave
3. Cliff Diving or Jumping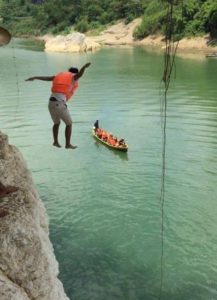 How to Get there:
From Manila:
If by plane, book a 45 minutes flight either from Cebu pacific or Philippines Airlines from Manila to Cauayan but it is more expensive compared to an 8 to 10 hour bus ride from Cubao or Sampaloc to either Santiago City or Cordon, Isabela. From there, take a jeepney or passenger van to Maddela, Quirino and hire a tricycle to Barrio Bisangal, Divisoria Sur where Governor's Rapids is located.
For more guidance please get in touch with the Provincial Tourism Office. Tel no. (078) 692-5088/Mobile no.0917-416-5945
Local Hotlines
Municipal Economic Enterprise Management & Development Office
(+63) 947-853-8035
(+63) 945-866-1375
Philippine National Police – Maddela Police Station
(+63) 905-617-2749
Bureau of Fire Protection – Maddela Station
(+63) 917-511-1429
Local Disaster Risk Reduction Management Office (Rescue 104)
(+63) 977-851-9603
(+63) 966-259-5691